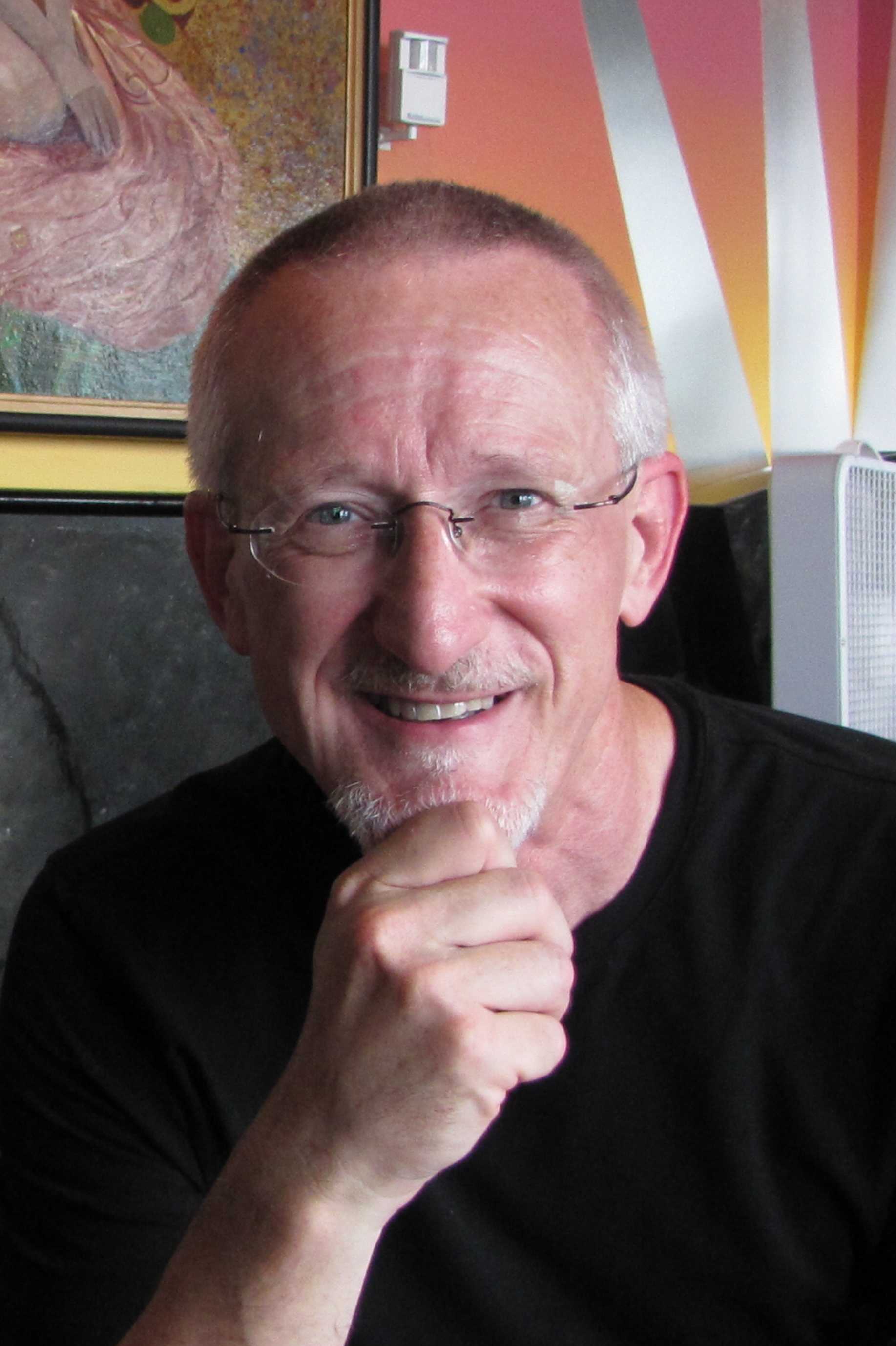 In August 1989, I had an experience that changed my life. Early one morning, I was 'visited' by a beloved friend
after
his death in a hospital in Philadelphia. I was living in Dallas at the time and had no knowledge of his illness. Later that day, I received a phone call confirming his passing.
Grief has a way of bringing us to our knees, to a place of surrender. My friend's death was the tip of an iceberg – at that time in my life, I could not allow myself to feel my grief – it was too overwhelming. But fourteen years later, in my mid-40s, after my father's death, after the dissolution of my 20-year relationship, and the loss of my job (which was an important crutch for my ego-self), an incapacitating depression succeeded in bringing me to my knees, and it was then that I surrendered to what grief had to teach me, and to the opportunity it offered me to heal by going deeply within.
The heavy lifting of healing is one of the supreme opportunities we have in this life – it is one of our reasons for being. It is one of the mechanisms by which we can learn who we really are. No one can do it for us – each of us must walk that path alone, but there are others who are here to encourage us and bear witness to our journey – this in itself is a sacred path.
Rich is one of the most sincere, wise, and loving spiritual healers I've ever met, plus he's fun and easy to talk to! No pretension, no woo-woo, just down-to-earth, loving attention to spirit, and faith in Love as the root and answer to all that ails you."
— Kyle, New Jersey
The rich tableau of life has offered me a bountiful feast of love and growth and opportunity. And I am mindful of my ability to choose a path of healing.
My experience is that healing transcends time and space, and is as much about our healing on this side in the physical realm, in our here and now, as it is for those who exist in the timelessness of the other side. Forgiveness – of self and of others – is an essential part of discovering our true nature (we are Divine Beings), of trusting our journey, of allowing our lives to unfold and accepting what the journey has to offer.
My purpose is to help others discover the value in their journey, however difficult it may have been, and to create a sacred space that allows those on this side to connect with those on the other side so that healing may be realized by all who need it. To do so is a privilege that I take prayerfully. Before a reading, I offer a prayer of thanks, set my intention that only the highest good of all be served and ask for and receive protection – the rest happens in and of its own accord. I am awestruck by the grace that flows from Spirit.
My training as a psychic medium includes workshops with well-known mediums and authors Hollister Rand, Ainslie MacLeod, John Holland and James van Praagh. I spent a number of years in psychic development groups in Dallas and I have sought to satisfy my intellectual curiosity, as much as possible, as to why and how the process of communication with the other side works by attending conferences and seminars. I keep up with scientific and psychological research in mediumship, transpersonal psychology, remote viewing, past life regression therapy, and other esoteric and fascinating topics that are pertinent to my work as a medium.
I have a B.A. in English and pursued post-graduate studies in futures and forecasting. I have had a thirty-year career in business as a writer, researcher and management consultant.
I am a member of the Institute of Noetic Sciences, the Ozark Research Institute, the Association for Research & Enlightenment and Mensa.
All that said, I try not to over-think and simply follow my heart.
If you have been led to my website, I want you to know that I honor your journey and that it would be a privilege to be of service to you.